Nkvd get torched by the flame thrower team.
SS squad and lieutenant try to jump the Howitzer and take shots at the LMG team across the road.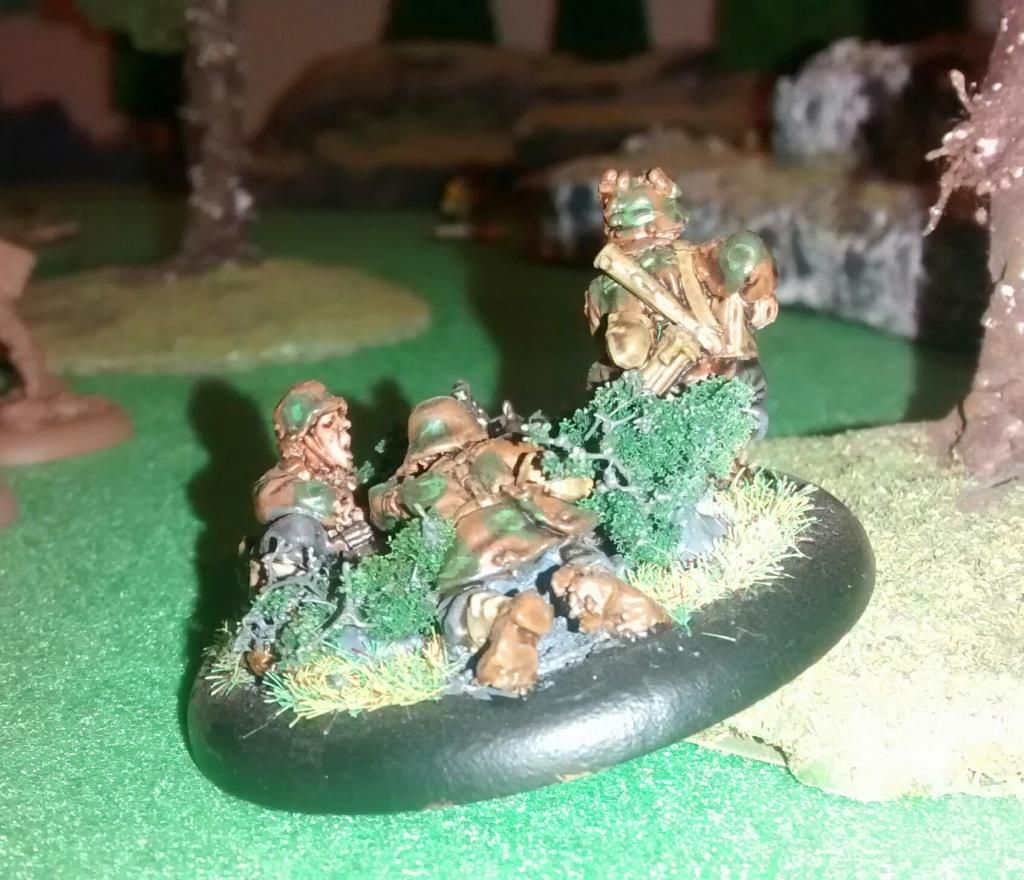 SS MMG takes aim on some unlucky Russians.
Quote:
It was a very one-sided affair this turn as the SS seemed to get a lions-share of the luck and also came out on top in the shooting stakes. I wouldn't say I was confident of claiming victory but I certainly felt I had clawed back some ground on the Russians after my ineptness of turn 2 and was now making Rayner react more to the decisions I was making rather than the other way round. It would be interesting to hear his opinion on this.
Turn 3 had been very SS friendly but I knew I would have to survive at least a turn of that, I was playing a reaction game being set up completely on the board with no Germans present, having such a long area to "keep the Germans out" of imeant it was always going the be that way. I was reasonable happy with how the battle was going (losing a few men didn't put me off) I had one of Gazzas units locked down and all the German troops had been committed, I just now had to hit him with everything I had and stop the pincers from closing, the next few turns were going to be critical.

_________________
Currently Playing


Bolt Action - Soviet Union


Currently Building
BlackPowder - French