This might end up being in quite a few parts, but to set the scene.
Jack and Steve ventured over to the Warwick Dungeon via some choice rural dogging spots apparently. The plan was Jack to bring 2x750point forces and they'd be the attackers in Scenario 3 against myself and Doc 2x750 points of allies, which through limited choice would be paras.
I fielded 4 very understrength squads - essentially half squads, supported by a sniper team, bazooka, 57mm ATG and a jeep.
Doc was very similar in also going for 4 very small squads, again 3 with lmg and one as an 'assault' section with multiple smgs and in his case anti-tank grenades. Support in the form of mmg, piat, art obs, sniper (from turn 3 on when I remembered the model...) and a medic.
I'll let the germans fill in their oob, but there was fallschirmjager, heer, brumbar, some sort of flame thrower thing in a half track and a mortar (which was awesome...)
The table set-up: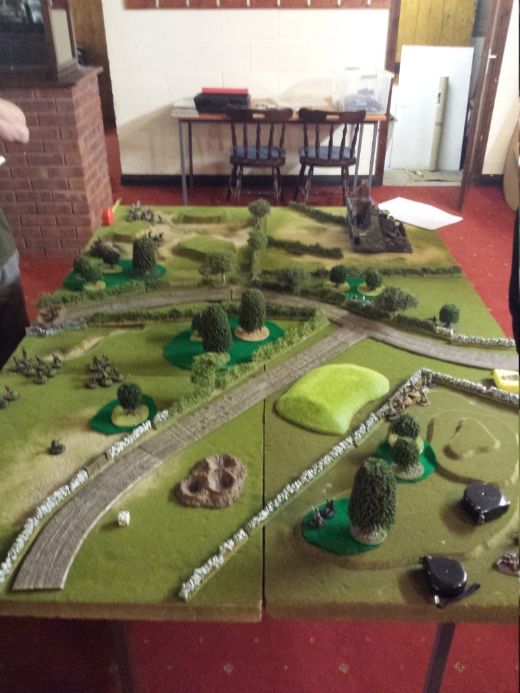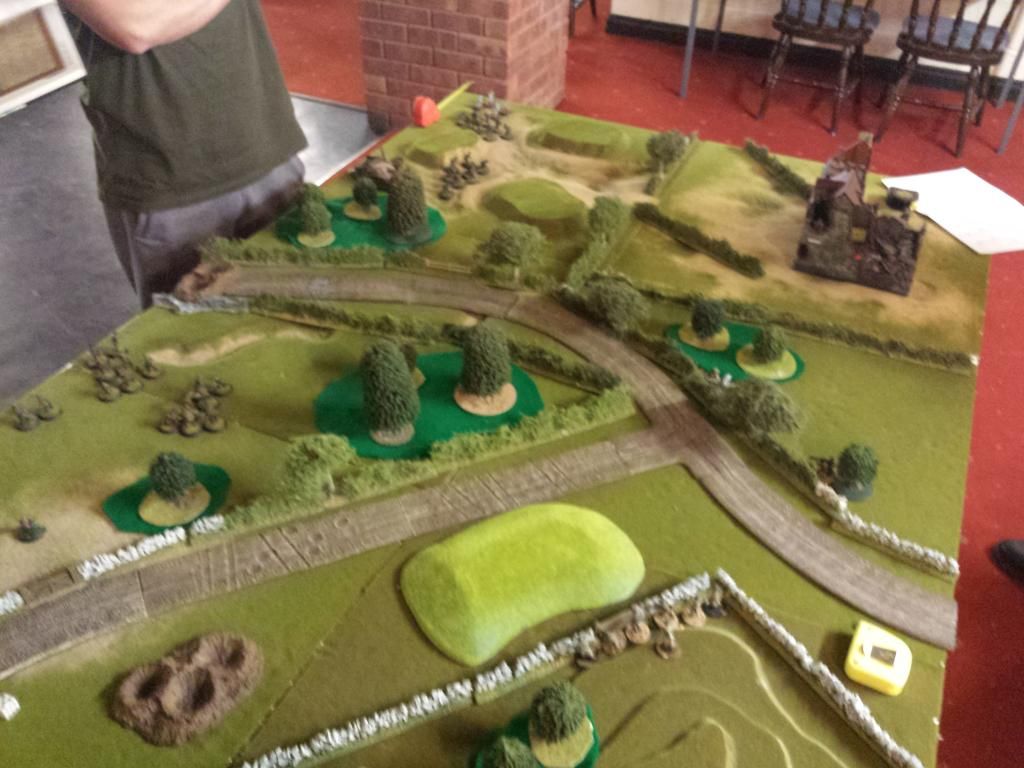 A bit blurry as I hadn't set up the small second sun by the table at this point. The allies would be defending the table edge on the right, and the 3 objectives were the hill nearest the camera, the T junction and the damaged farmhouse.
The intermittent creaks of armoured vehicles approaching sent the paras scrambling for cover as the first artillery rounds began to fall.