Seen as its the trend at the moment I figured I put my rather outdated (8 years old) Space wolf army on here. I believe its around 1000 pts. Hopefully still relatively lagit.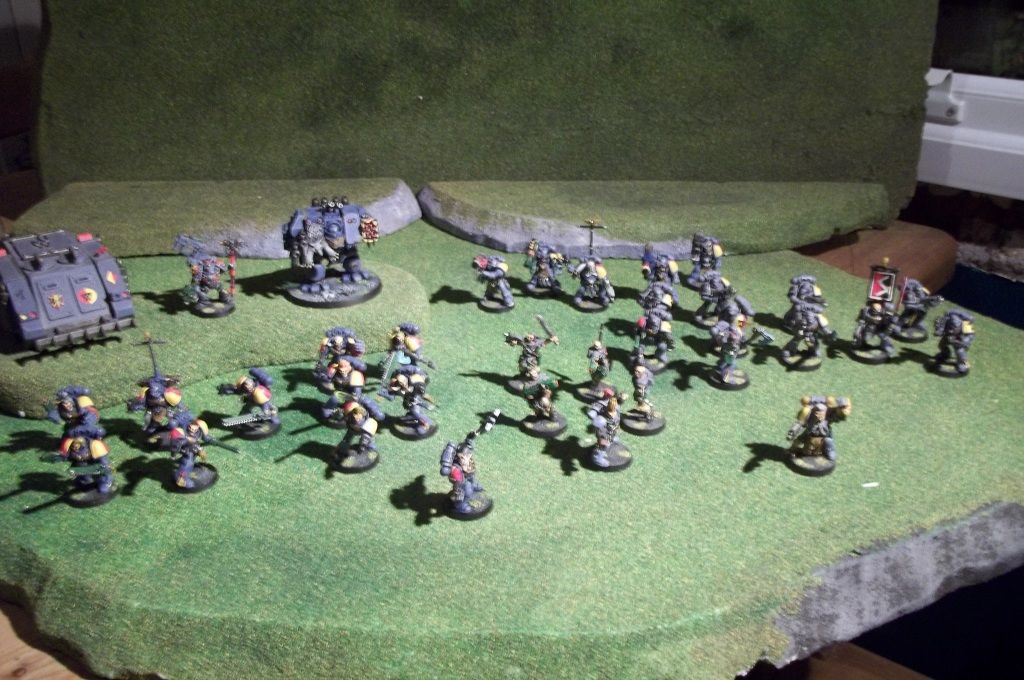 Army consists of
1x wolflord
10x blood claws
10x grey hunters
5x longfangs
6x scouts (only 5 in pic)
1x rhino
1x dreadnaught with missile launcher and lwin linked heavy bolter
1x Iron priest
1x wolf guard champion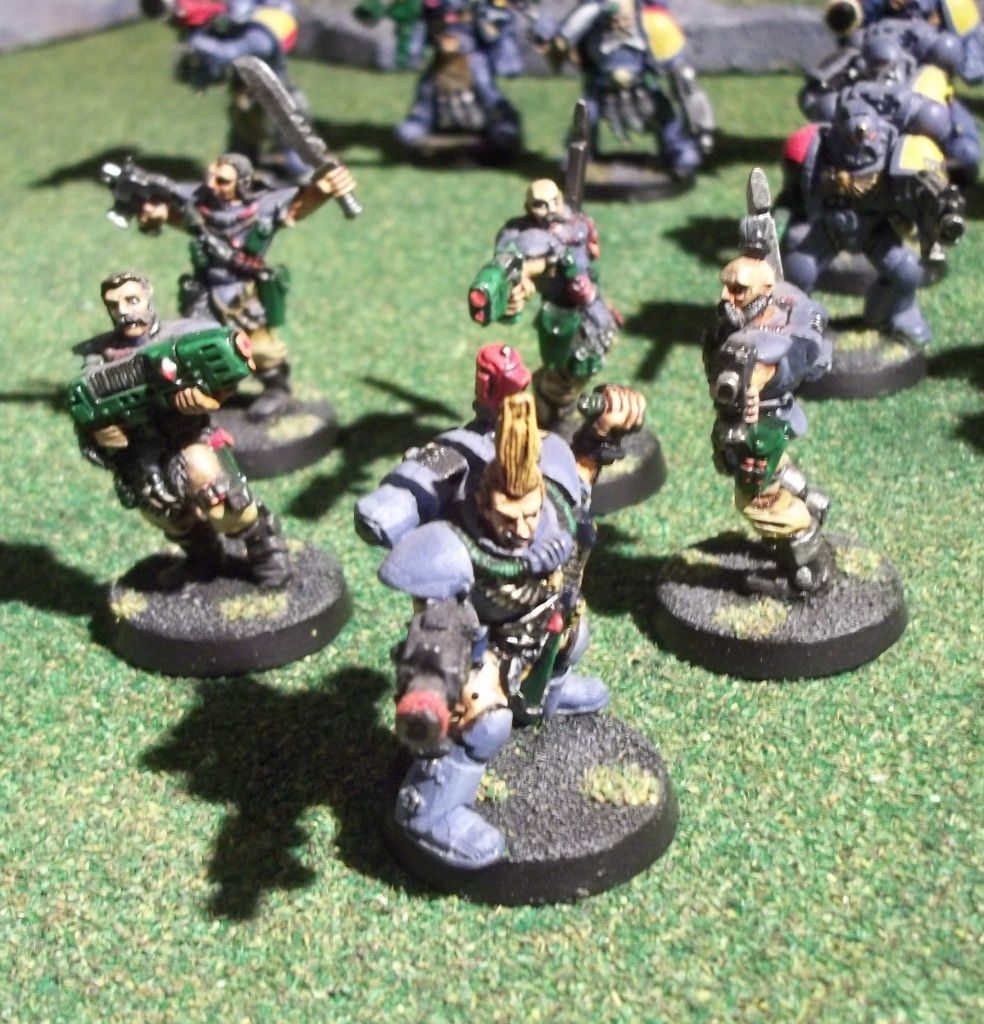 Scouts
I don't believe they do special space wolf scouts anymore.

Long fangs,
Proper old school ones. Always prefered the shoulder mounted idea for marines and hip mounted for scouts.

_________________
Currently Playing


Bolt Action - Soviet Union


Currently Building
BlackPowder - French