Got some more done tonight, so heres your next installment
Highlighting the base colour.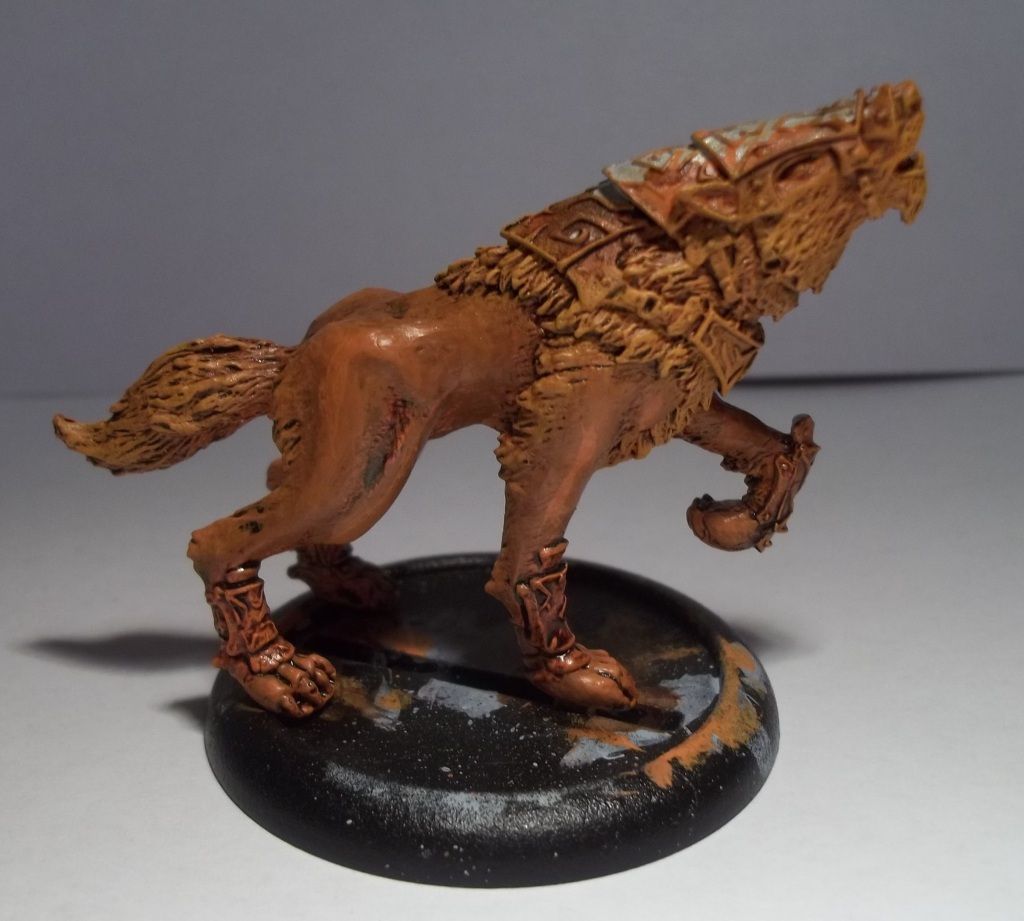 Body:
I started by concentrating on the body (not the fur sections) adding some of the Burnt umber to the Fiery orange to make it darker and in turn closer to the colour I have been left with after inking, adding a touch of water to get the right consistancy. I applied a thin coat leaving the deepest recesses of ink showing, I repeat this process covering less of the area with each level, working out to the highest and most exposed areas. The first 3 (appoximately) levels I do with the same colour as the first, the second and third coats give the impression of highlighting due to the increasing pigmentation over the area. The last few levels I added a small amount of Fiery Orange to make the colour lighter so when painted it shows a slow progression of colour to the higher areas.
Fur:
After I was happy with the body I turned my attention to the fur. Starting with the colour I finshed with for the body I drybrushed the fur areas with a few levels of colour, this time adding a small amount of Sunburst yellow (gw paint) to the orange.
Drybrushing:
For this fur I used my smallest dry brush 1/8. The method wasn't what I would call normal drybrushing. I loaded the brush so that it was entirely covered in paint then wiped off any major excess, I left the brush what I would call relatively wet for dry brushing I did a single downwards swipe across the fur sections (no mental going back and forth), this way I could control where the paint was going alot more and it meant i could avoid the body I had already painted. I repeated this process across all the fur and again with incresing increments of yellow. Painting less and less lighter colour all the way to the most external or exposed parts.

_________________
Currently Playing


Bolt Action - Soviet Union


Currently Building
BlackPowder - French