Ok heres some updated photos.
10 Shadow Warriors 130pts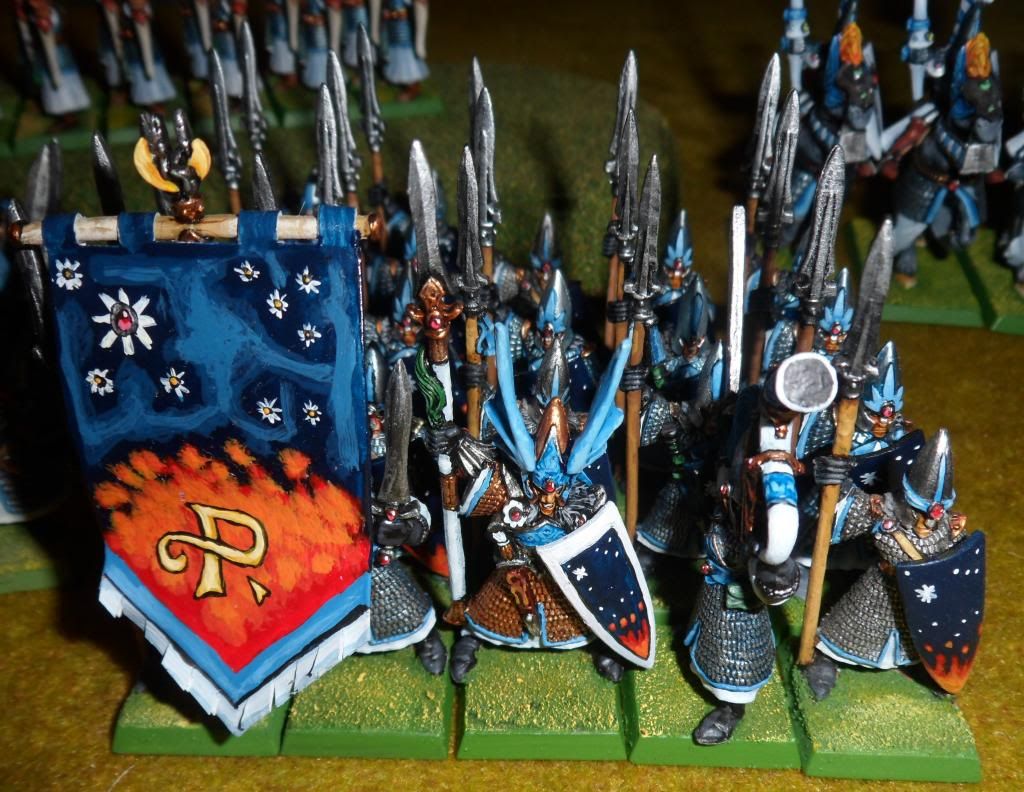 22 Spearmen including command and champion. Banner now painted. 377pts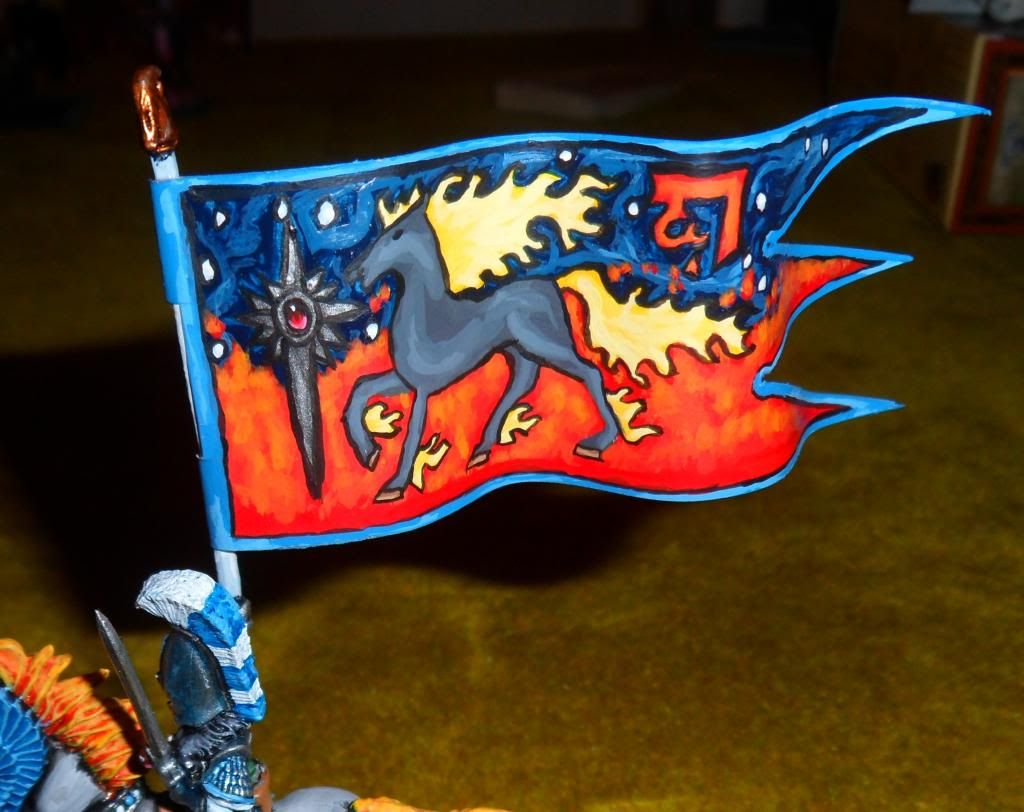 Silver helm banner painted.
Great Eagle 75pts
Heres a group shot as requested.
As can be seen I have taken my archers from 10 to 25, 275pts
The army stands at 1920 pts in total at this time.

_________________
Currently Playing


Bolt Action - Soviet Union


Currently Building
BlackPowder - French