Ok so for 15 years 2Karl and I have been going on about playing the Tears of isha campaign (Dark elves verse High elves) , after alot of hot air and trash talking about who would win we are finally aiming to play it out in the summer (probably in the bloodbowl break). We have talked about doing full battle reports from both sides of the field (karl suggests in charater) then posting them up for you all to enjoy.
I've began adding to the tiny bits of painting when this idea first occured and figured I'd begin with setting out my plans and pics of what I have done.
The initial plan is to get a few pitched battles down to learn the base rules and get up to speed also making sure we are happy with all the rules incase a few tweeks are needed. We are going to use smaller armies as we build to campaign size. We are playing 4th ed (hero hammer) as thats what rules set we have.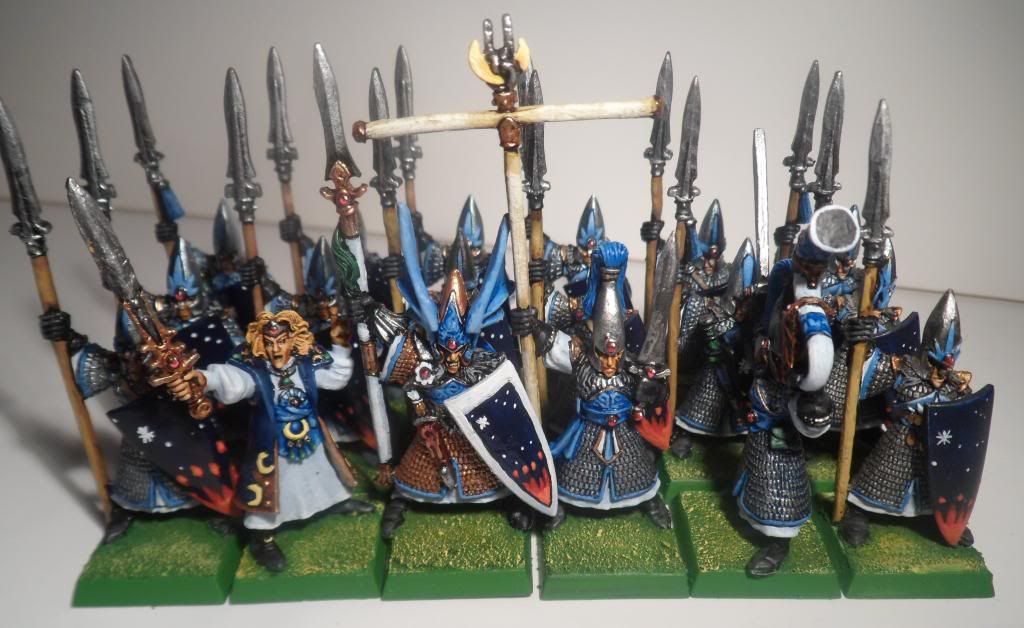 A unit of 16 spearmen including command group (need to paint banner)
Light armour, Shield, Spear 216pts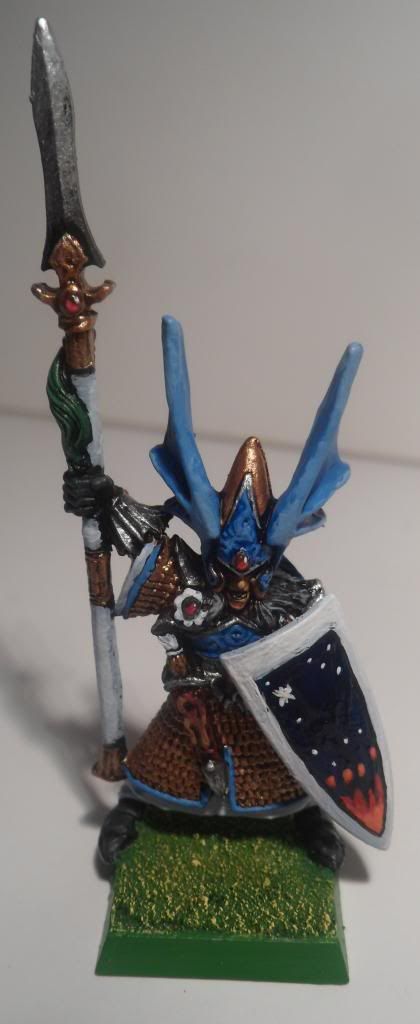 Unit contains Champion armed as troops 52pts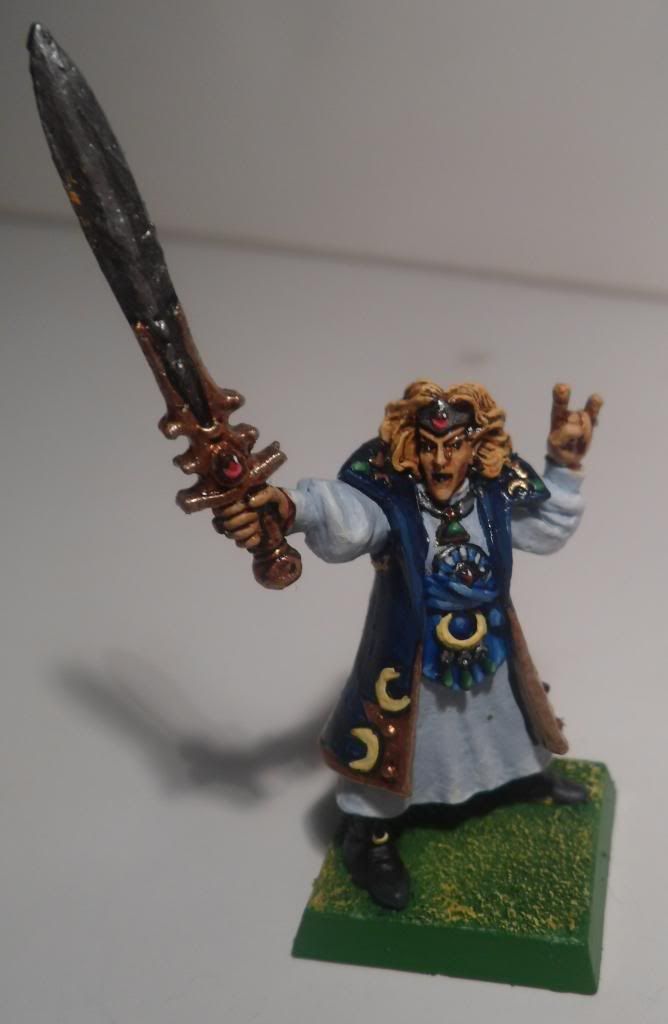 Unit contains Mage 59pts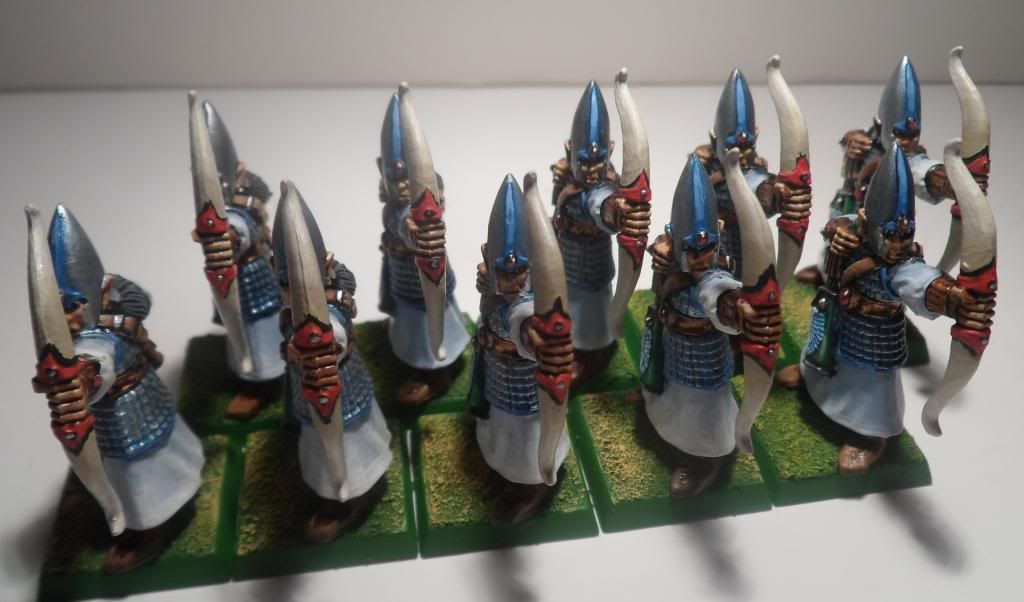 A unit of 10 Archers
Bow, light armour, hand weapon 120pts
A unit of 14 Swordsmen of Hoeth including command group
double handed swords, heavy armour 256pts
Unit contains Champion armed as troops 53pts
Unit of 5 Silver Helms including Standard bearer (need to paint banner)
Light armour, lance, shield, Barded steed 246pts
Unit contains a Champion armed as troops 57pts
Bolt Thrower 100pts
At this time I have done 1159pts with the General on its way. The bolt Thrower and Swordsmen were both painted years ago when this venture was first mentioned the rest I have compleated recently. Once I have the general done I will be sorting my Troll for the legendary team and Lees orc bloodbowl team then back to this.
Hopefully more to follow.

_________________
Currently Playing


Bolt Action - Soviet Union


Currently Building
BlackPowder - French