All the stuff you will need to make these.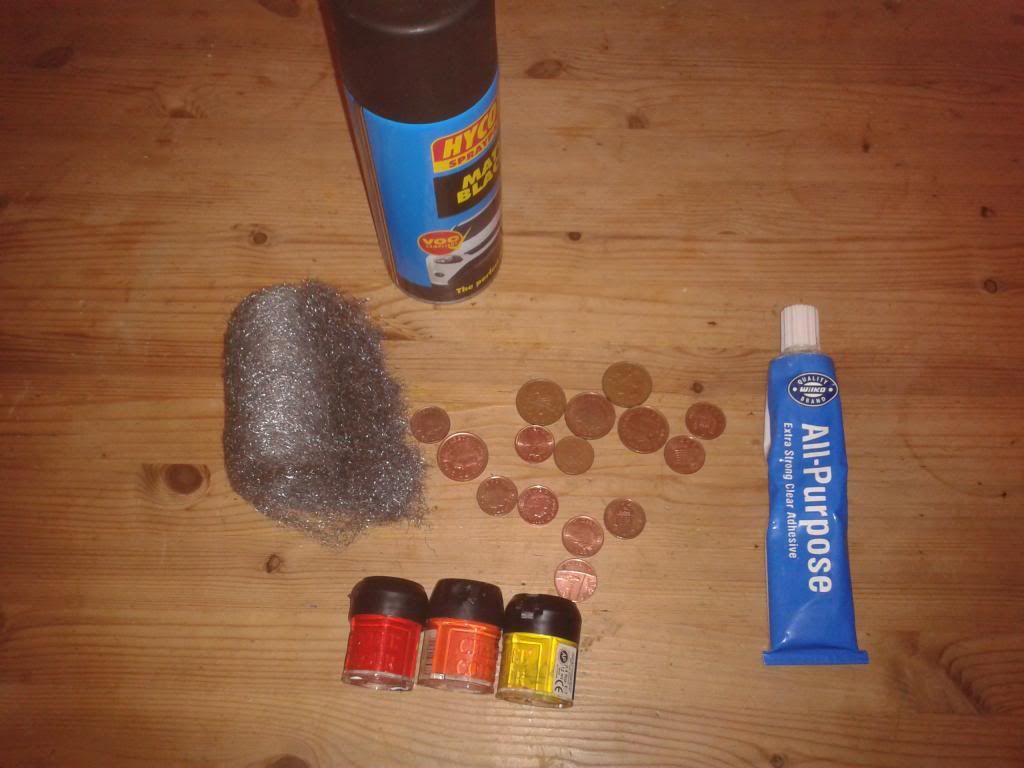 So separate the wire wool in smaller bits and swirl together to make smoke type clouds and glue to a penny or two penny piece, then use scissors to trip rogue bits allow to dry.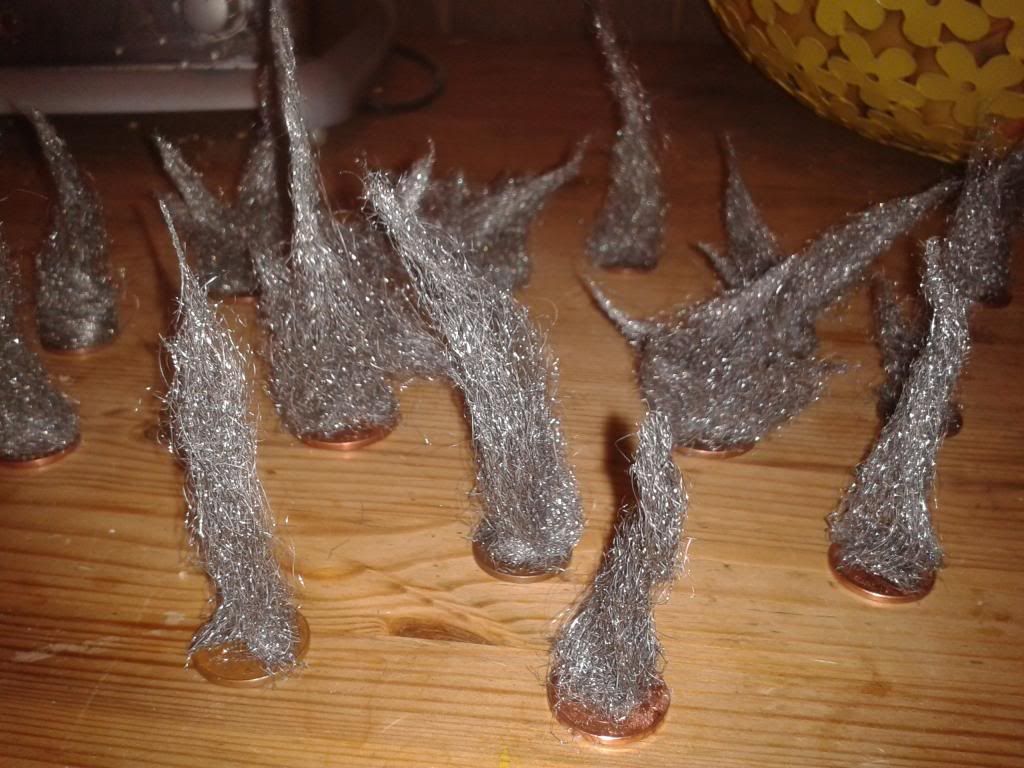 Then apply 2 coats of black paint making sure the wire is well covered.
Starting with yellow drybrush the bottom area, after that use orange and then red leaving some of the previous colour exposed.
Easy!
Top tip: Use the 1p sized pin marker as 1 pin counter and the 2p pin counter as 2 pin counters
My Imperial guard are coming under heavy fire while trying to cross this heavily bombarded area.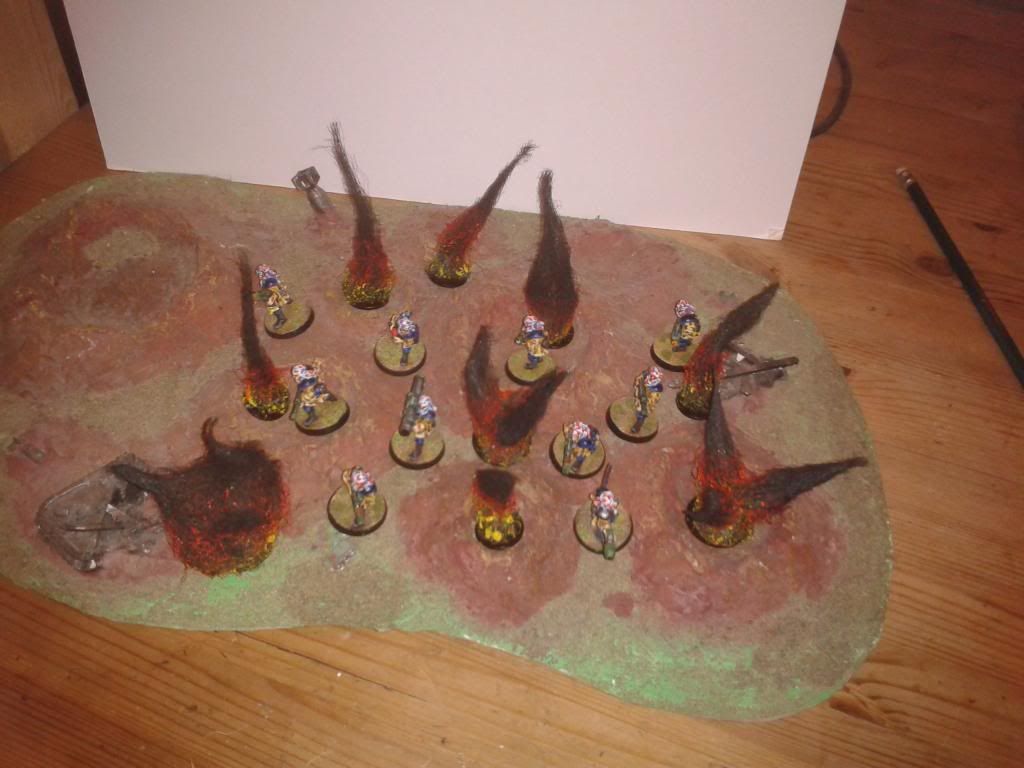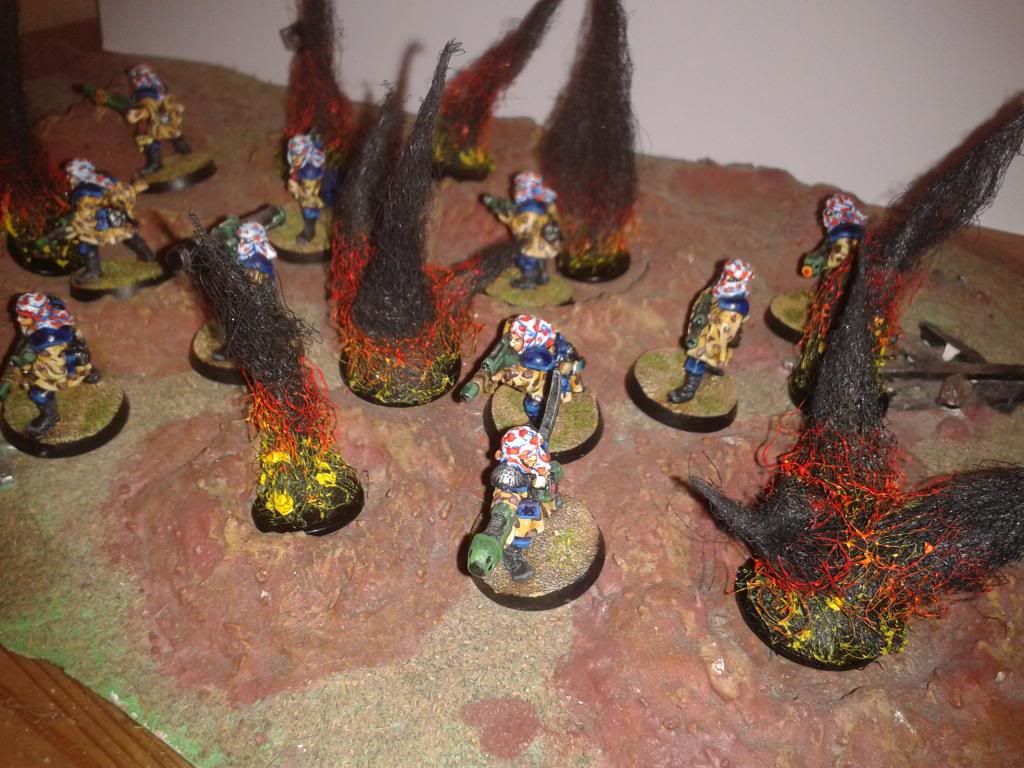 _________________
Currently Playing


Bolt Action - Soviet Union


Currently Building
BlackPowder - French