So.... I picked up my trolls yesterday and today I started to organise my battlegroup.
15 points doesn't get you far in the way of 12ft tall head ripping monsters
I have chucked some paint at it and some seems to have stuck.... I may well come to regret my choice of skin colour as my imagination out does my patience and ability...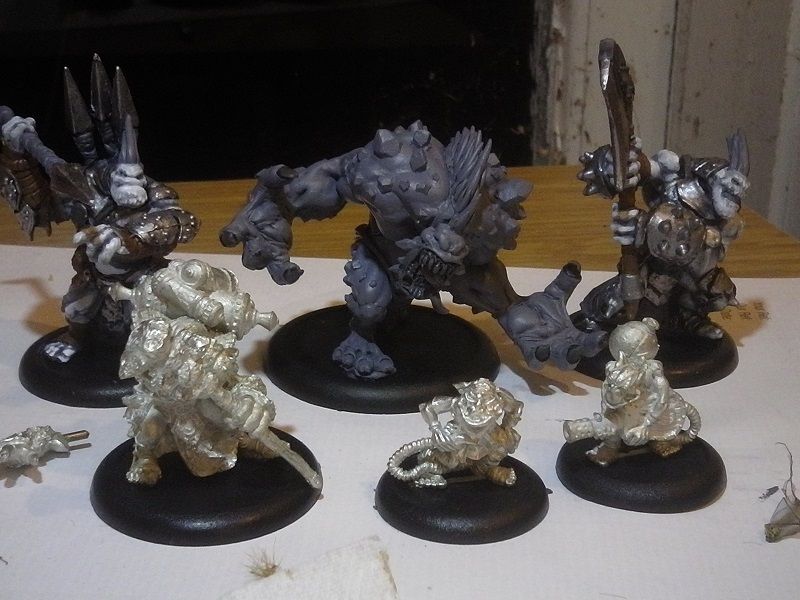 I guess the real test will be to see how the mauler stands up to scrutiny